Paoli, PA, is situated in portions of two townships and is a census-designated locality. The population is diverse yet not large, and it is known for its long-standing historical sites and popularity as the location where festivals are hosted. Paoli being a census-designation, can boast good education with elementary, middle, and high schools being small and resilient to the needs of the residents. Transportation abounds, and the roads and other infrastructure are well-kept. It is a location that is attractive to individuals looking for a more small-town type feel.
This does not mean that Paoli does not need a criminal defense or DUI lawyer!  
On the contrary, because it is not as large as other locations in Pennsylvania, residents faced with an unexpected criminal charge, even a DUI (Driving Under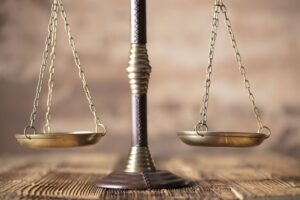 the Influence) or DWI (Driving While Influenced), might seem to a person charged like the end of the world. A mix of emotions, worry, and stress can fill the minds of individuals under arrest and cloud their judgment! Unfortunately, driving while under the influence of alcohol or other substances is common in Paoli as it is everywhere.
The amount of impairment while driving impacts the charges that are filed. 
 It is important that only an attorney that specializes in defending criminal charges be called immediately, as it is imperative to ensure that the charges match the infraction and are not overblown in proportion to the actual incident! 
Paoli residents seek DUI and criminal lawyers 'near me' when arrests happen. 
The legal team at HoeyLegal with a location in Paoli now services the needs of those residents facing any type of criminal charges, whether large or small, felony or misdemeanor.
Christian J. Hoey ESQ. is a seasoned trial attorney with roots as an assistant prosecutor.
He brings his knowledge and arsenal of resources to each legal battle, and with criminal charges of any type, any trial can BE a battle.
The citizens of Paoli are well-served in criminal cases by the team at Hoeylegal.  
There are resources that any good criminal defense attorney needs, and Christian J. Hoey has these resources at his disposal.  
The 'arsenal' of resources that Hoeylegal provides for those charged with any type of crime include:
Retired police officers and forensic experts who can reconstruct a crime scene and provide expert witness testimony.
Photographers to establish the intricacies of the scene.
Private investigators if these would be needed to further delve into events leading to an arrest.
Computer experts versed in the assimilation of forensic data.
Criminal law is not for the faint of heart, and Christian Hoey is even a federal death penalty certified attorney!  'Chris' as his friends and acquaintances know Christian Hoey is a lion-hearted defender of his clients and never backs down or gives up in any legal battle!
Christian J. Hoey, ESQ, brings his vast criminal trial experience (over one hundred trial cases) to Driving under the Influence (DUI) and Driving While Influenced (DWI) as well as all other criminal cases to the citizens of Paoli. Attorney Hoey is the type of criminal defense attorney 'near me' that Paoli residents have been seeking.
Promises made to clients are kept with Hoeylegal, and standards are strict.
The team at Hoeylegal in Paoli vows to provide:
Response times of 24 hours or LESS. When facing any criminal charges, even if only needing a DUI or DWI attorney, Hoeylegal promises rapid response. No sitting in a jail cell wondering WHAT will happen next for days at a time or even weeks!
Affordable fees for the best representation possible. The absolute best fees of any defense attorney of this caliber.
Professionalism at its finest, with a commitment to absolute honesty and integrity.
Even in the heat of a courtroom battle, Attorney Christian J. Hoey is the definition of 'grace under fire.' 
If an arrest happens, Hoeylegal can ensure the best defense possible and is there if and when a client needs the help of this remarkable law firm.
NEVER delay a phone call to Hoeylegal during any detainment or arrest.  
Whether guilty or innocent, Hoeylegal should always be the first phone call that is made when any type of arrest occurs!